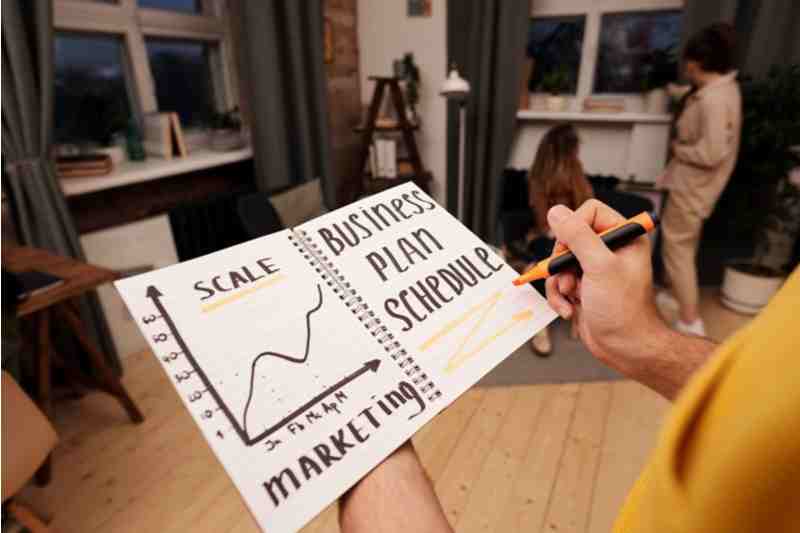 Starting a business to reach your business towards success needs a lot of hard work and dedication of yours. Making a plan for your business it's not enough to bring out success for the business. Every single moment you will need the business plan elements So that you can use them behind your business success from time to time. Without having a proper business strategy and a business plan you will not able to lead your business towards achieving its final goal.
Hence, the business plan elements arrange all the success for your business quickly. All you need to do to simply apply each one of the business element plans for your business so that you can see the maximum profit for the business. Here within this article, we are going to mention the most essential elements of a business plan that you need to apply from time to time. Besides that, if you are a beginner in this business marketing field then obviously you will need all these business plan elements for making your business successful first.
Why Business Plan Elements Are Important?
There are many reasons for having components of a business plan.  If you are not going to take the help of those components for your business then probably you will not able to reach your business goal. However, taking the help of the best elements of a business plan can offer you lots of benefits. Some of the benefits are
It helps to know your business what type of resource is your business need to bring success.
It also helps to offer a clear timeline of when your business will go to reach success.
More about the business elements also helps a business to find out all the steps that it needs to pursue.
Additionally, it also offers all the Strategies for the business to track down the profit fast.
Moreover, the business elements also help all the business owners to make a pre- planned to prevent all the risks to solve in the future.
And lastly, the investors of your business can see the clear viability of your business in a most approachable way.
Top Best Essential Business Plan Elements To Know
Now here we are going to mention all those essential business plan elements which can initially bring to make your business successful and make a plan to execute as well.
Without making this key component and applying them to your business it will be a little bit harder for your company or business to see the profit margin.
Executive summary
If you are a beginner in this business market field then probably the best way to arrange success for your business is by making an executive summary. Whenever you will properly make an executive summary for your business you will eventually step-by-step follow all the guidelines. An executive summary also means the whole thing which you want to do for your business and want to do for marketing of the business equally. Within the summary of a business, you will write down all the necessary things for strategies that you are going to apply in the future. Additionally, all the beginner business owners need the components of Business and the executive summary both to bring the business growth together.
Business description
Additionally, another more key component for your business is to set a business description as quickly as possible. In the business description, there will be mention about all the things like target goal of your business, about the services, about the products, and the financial statement. Moreover, you can also include all the competitors' names of the current business marketing field so that you can improve your business growth.
Market analysis and strategy
Moreover, another more essential component for your business is making a marketing analysis and strategy plan, with the help of this marketing analysis and strategic plan you can probably search for the maximum audience is for your business and you can also find out where to search for your audiences initially. Without the audiences of the customers, it is next to impossible to bring success for a business. Besides that, it can also help you to make a basic target for your business to reach within a limited period as well.
Marketing and sales plan
The next key component of your business is making a marketing and sales plan. By having a marketing and sales plan you can eventually set promotional strategies, can make pricing for all your products and services of your company, you can also include all the Strategies for business sales equally. Therefore, without taking the help of this particular component for making a marketing and sales plan for your business you cannot bring out the target Strategies for your business.
Competitive analysis
There will be always better if you keep all the updates about your all competitors' names related to your business in this business marketing field. Moreover, you will have to stay always one step ahead of your all competitors if you want to bring success. Therefore, making a competitive analysis plan for your business is another most business key component element.
Management and organization description
Additionally, for business growth, the next best business element or component is making a Management and Organization description. However, having a Management and Organization description is also helps you to offer all the responsibilities to your employees and can also make a shots schedule for your own to follow as well.
Products and services description
Another one of the key components or elements for your business is making a product and services description which you are going to offer your all customers. However, having a description for both the products and services are equally helps you to see whether you need to make any changes or not. Moreover, you can also find out all the weak points for your business to improve quickly as well.
Operating plan
Without having an operation plan for your business you cannot proceed to the next level of success for the business gradually. However, having an operation plan for your business will help you to go further step by step to get the business success.
Financial projection and needs
The second last important key component or element for your business growth is the financial projection plan. It simply defines where and when your company needs the funding to grow in the business marketing field. Besides that, for taking the help of all the marketing strategies and hiring employees, there will be a need for a lot of financial statements from the side of your business. Additionally, without having a minimum number of financial statements for the business you cannot even higher or imply any of the strategies behind your business growth. There should be average finance for your business which you can utilize anytime.
Exhibits and appendices
And lastly another more important element or component for your business is having an exhibition and appendices plan for the business. This particular strategy or plan can help your business all-rounder for doing the exhibition on behalf of a business. Moreover, it can also arrange all the audience is and investors for your business to make a profit.
Final words
Hence, these are the most effective and essential business plan elements for your business which you need to apply anyhow. Without utilizing them properly and in an approachable way you cannot bring out the success level for your company or business.
Read Also: 10 Steps To Successfully Brand Your Business