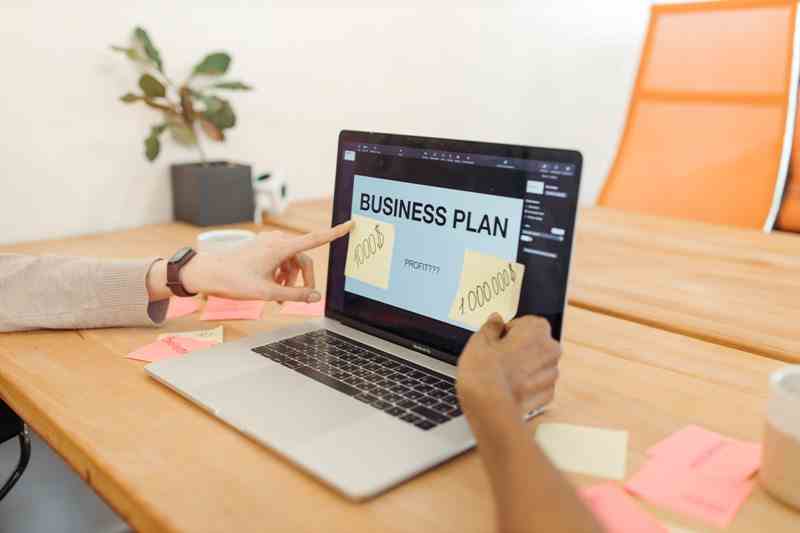 Your business plan should begin with a competitive overview and a list of your direct competitors. Then, explain how your business will differentiate itself from your competition. For example, a jewelry business could differentiate itself from its competitors by donating a portion of its profits to charity or by passing on some of those savings to the customer. You must also make sure that your business model is feasible and marketable. This article will cover the different parts of the plan.
Executive summary
One of the most crucial sections of a business plan is the executive summary. Your goal is to engage and entice your reader to read the rest of the business plan. While you may not have the time to write a full business plan, a good executive summary will convince your readers to spend the time reading your plan. Here are some tips on writing an excellent executive summary. You can use them to entice investors and make your executive summary stand out from the crowd.
The executive summary should include information about your company and the history of the founders. You can also introduce your co-founders, if applicable. You should also include key employees and a description of their duties. The executive summary should also include a list of satellite offices, their location, and the number of people staffing each one. The final section should include information about what services or products the company provides, how it uses these offerings, and how it intends to grow.
The executive summary should be one or two pages in length. It should include a brief mission and vision statement, a short description of your plan, and highlights of your company's financial status. This part of your business plan is also the first thing your readers will read. Make it interesting enough to make people want to read more of it. It is also the most important part of a business plan. Your audience will likely not read the whole plan until they've read the executive summary, so it should make them think.
Bankers don't take chances with businesses that do not have adequate resources or assets. Consequently, your executive summary must make it clear that the business is not too risky to give out a loan. You should also state whether you plan to sell the company's product or service. A banker will want to know that you are able to pay back the loan, so your executive summary should show this. You can also use the executive summary to communicate key findings and suggest actions for your business.
Balance sheet
A balance sheet is a financial statement that shows a company's assets and liabilities. It's also known as a business statement. It provides a snapshot of a company's earnings and expenses. Assets are items the business owns or has the right to acquire. These assets include cash, accounts receivable, fixed assets, and inventory. Liabilities, on the other hand, are things a company owes to others. These include bank loans and long-term investments.
The balance sheet includes the company's assets and liabilities, and shows its shareholders' equity. Assets are the items that a company owns that have a monetary value, and liabilities are the claims of creditors against those assets. While the structure of these items will be different for each business, the basic idea is the same. The assets and liabilities total must equal each other. A company's assets equal its liabilities plus its owners' equity. If these totals are too high or too low, the company will have a financial problem, which will affect its profits and cash flow.
The balance sheet should also include the owner's equity. This reflects the value of an owner's investment in the company. If the owner has no ownership in the business, he will not have any equity, but will have accumulated losses. If he wants to increase the value of his business, he can use the equity to pay off debts and invest in the business. However, this is a very complicated calculation and requires a thorough knowledge of accounting principles.
A balance sheet helps a small business owner evaluate his or her ability to expand. It helps a business owner identify trends in the business's payables and receivables. When there are trends in the balance sheet, they can flag potential problems and enable the company to grow. It also helps the business owner to understand why a slowdown in cash flow is occurring. It also helps the owner determine whether his business will have enough resources to meet future expenses.
Profit and loss statement
The profit and loss statement (P&L) helps you understand the current financial status of your business. This information will be useful for projections of future business performance. It is crucial to project your income and expenses conservatively to avoid overspending. The profit and loss statement will also tell you how profitable your product or service is, allowing you to determine whether you need to make changes or invest in new marketing efforts.
Preparing a P&L is not difficult. Many accounting systems can automatically generate reports based on key figures and include the profit and loss statement in them. Using a template is another helpful option. In addition to creating a profit and loss statement, you can also use a profit and loss statement template. Here are the benefits of creating a P&L:
Using a profit and loss statement template is an excellent way to figure out your net income. The template contains all the information necessary to calculate the net profit: revenue less expenses (such as rent) and expenses (e.g. payroll, salaries, and expenses). The remaining portion is profit. Profit is not the same as cash, but it is the same as the amount of money you're spending after expenses are deducted.
You must include other expenses in order to determine your profitability. Operating expenses include salaries and benefits for your staff, catalog production, depreciation of equipment and taxes. These expenses are not directly tied to the products and services you sell, so they can eat into your gross profit. Profit before taxes is a measure of how much money you make after subtracting taxes and investment income. You must remember that these costs are expenses you cannot eliminate, but they are essential to the success of your business.
Financials
The financials of a business plan are an integral part of a business plan, and are crucial for securing investors and securing funding. Without the details of a financial statement, the reader might not be convinced by the business idea. In fact, a business plan without a financial statement is risky. Without this section, the reader could easily be misled, leading to a loss of credibility.
When writing the financials of a business plan, a writer might wonder how to come up with a specific number for sales. The truth is, financials are typically just the best educated guess at future numbers, and no one can predict the future. That said, it is possible to develop a reasonable plan that shows potential growth. But how do you know how much money to allocate? How much funding will you need?
The financials of a business plan should contain a clear, easy-to-understand, and logical set of financial statements. In particular, operating income is the most accurate measure of profitability, so it is imperative to include this in your business plan. Likewise, you should also include the interest payments that your business will incur in order to operate. But, most importantly, a solid financial section will lead to an improved chance of securing funding.
Revenue: As the name suggests, this is the revenue generated by your business. It should be less than the cost of production. If you are running a manufacturing business, your cost per unit should be lower than your revenue. If you are planning to market your business, you must also estimate marketing and personnel costs. Then, make a revenue model spreadsheet, converting each revenue category into numbers and attaching specific costs. You can iterate on the income forecast and make changes as necessary.
Market analysis
When writing a business plan, it is important to include a thorough market analysis. This section of your plan should include as much specific data as possible on your target market. You should also consider the competition in your industry and how you will stand out in it. Below are 7 steps for incorporating a market analysis into your business plan. These steps can help you create a compelling market analysis. When you are ready to start writing, consider the following suggestions.
Determine the size of your market. To determine how large your market is, you can use a template, such as Grow think's Ultimate Business Plan Template. You should calculate the relevant market size by using data on the number of potential customers and the amount of money these consumers spend each year. Make sure to include both data and supporting evidence. Once you have your information, you can begin writing your business plan. The next step is to determine your company's financial projections.
Consider the size and type of market segment. When writing a market analysis, focus on the characteristics of the target market segment and external factors that may affect the size of the market. Considering these factors will help you prepare for the threats and risks you might encounter along the way. Finally, use proper headings and clauses to group your discussion areas. Using market analysis business plan template examples can help you format your document properly.
Identify your competition. Your competitors are likely competitors. A market analysis is incomplete without considering competitors. The competition may provide a valuable insight into your customers' needs. Knowing the competition's weaknesses will allow you to fill the voids left by the competition. It can also help you determine the strengths and weaknesses of your competition. If your competitors offer the same type of product as you do, you may be able to find an opportunity to offer something better.