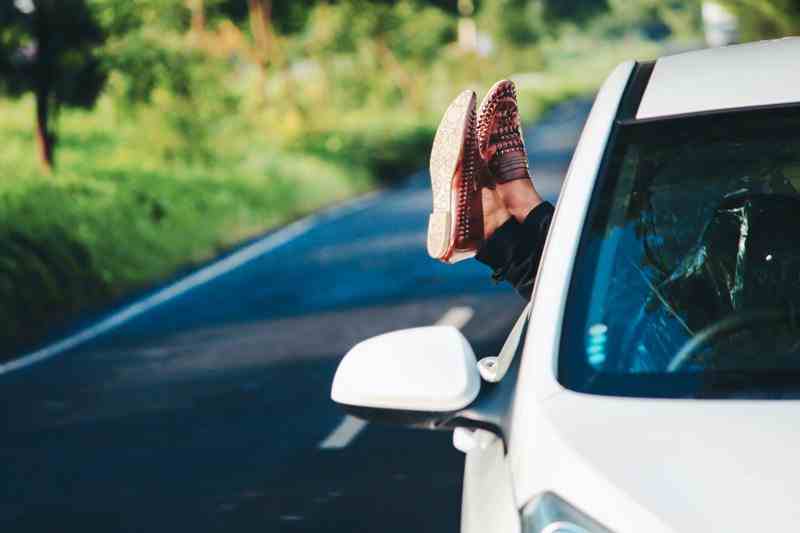 You do not have to be a genius scientist to know just how beneficial traveling can be. The levels of enthusiasm and expectation that fill your mind as you make your way toward that beach, lounge, fair, or family member you love dramatically is something to die for. That freedom the open road affords you, the ability to spend more time in your car and the joy of traversing a different commute are all summed up to give an unforgettable travel experience.
Traveling allows you to try new things, bond with other people freely, and find inspiration from nature. The effects of traveling can also be therapeutic to reignite your enthusiasm and passion in life. Since you would be spending a great deal of time in your vehicle through the long trip, you should undoubtedly look into measures by which you can make the journey more pleasurable.
You need not be extremely handy before making vehicle changes and upgrades. This article will explore six minor yet significant adjustments in your car that will make the trip memorable
6 Things That Can Vamp Your Car Travel
Here are six ideas to configure your vehicle to make traveling more fun and relaxing.
Roof Racks
Traveling without roof racks will force you to place luggage inside the car. And you certainly do not want to drive down a steep road and have the bags from the back of the van hit you because the boot is full of luggage. Therefore, it would be reasonable for you to get a sprinter roof rack and stack your luggage appropriately.
After installing roof racks, you would have spared yourself from getting hit by luggage since roof racks can provide additional storage space for bags and camping devices, and you can even have more friends take the trip. Everyone can enjoy more legroom in the vehicle. It would be easier for everyone to sit comfortably, enjoy views outside, and take pictures throughout the trip.
You would have easily prevented cramping inside the vehicle allowing the driver greater flexibility when maneuvering with the brakes and wheel. With traveling bags and other equipment secured above the car, the driver can also have better side and rear views.
Blind Spot Mirrors
These mirrors can expand the rear view accurately such that you do not have to hope that there are no vehicles in your blind spots. Through these mirrors, you can see both sides and know who and what is behind you at a glance. These also give you a better view of your vehicle's interior to watch over your accompanying pets or youngsters.
With this enhancement on your vehicle, you can change lanes with no fear because you would see if someone is lurking closely behind you with little discomfort. Nothing would be hidden from your field of view. You can be sure that the information displayed on these mirrors is exact and accurate; you do not need to turn to look backward as you drive.
Phone Holders
You do not have to ignore essential calls or messages while driving, albeit do it carefully. Also, you do not have to keep your phone in your back pocket only to sit on it before remembering to keep it elsewhere. A phone holder can help you in this situation. Phone holders help you ensure your hands do not leave the steering and keep your eyes on the road. The holders are usually stationary and can allow you to receive essential calls hands-free while you drive.
Car phone holders are no doubt a worthwhile investment. Depending on the type of phone holder you are getting, they are very budget-friendly ways to ensure safe and comfortable trips. All you have to do is install the device on your windshield, and you can enjoy your phone's navigation system, hands-free music, and response to calls. In addition to convenience, they guarantee safe driving sessions. Go for one of these to prevent the hassle of fumbling for your phone when you need directions.
Car Air Fresheners
The scent in your car is another factor to look into if you want a comfortable and pleasing trip. In the same way, your appearance can make a first impression on a law enforcement agent; the smell in your vehicle can also tell a lot about you. Maybe it wasn't your fault that water got into your car, but it would be your responsibility to allow the vehicle to smell damp. Waste no time in getting quality air fresheners.
An air freshener can help neutralize the stinky odors in your car and help to create a subtle calming ambiance in your vehicle. So even when you get stuck in traffic, the refreshing fragrance from the freshener can calm you down as you savor the blissful scent.
Lumbar Support Cushion
Lumbar support pillows are undoubtedly one of the best ergonomic accessories for providing the proper support to your spine. These cushions were manufactured to give adequate support to your lower back so that your spine curves inward instead of slumping. Individuals with distorted spines would greatly benefit from this cushion. This pillow is incredibly flexible and can be tailored to your specific needs.
So, imagine going on that long trip with a soft, comfy cushion that takes care of your spine as you drive. They prevent muscle fatigue, sloppy posture, and eventual back pain.
A Steering Wheel Table And Cup Holder
If you are pressed for time and have to drive while you eat, these gadgets can significantly help. After purchasing your breakfast, lunch, or dinner, pull out your steering wheel table and cup holder to eat on the go. You could keep the table under your seats and bring it out to eat comfortably in your car. This table is also convenient for getting work done on the go. You must park for a while and continue driving when you finish your job.
Conclusion
Traveling is fun, and it can get better still. You do not have to dread traveling. Many more options help make your journey much sweeter and more comfortable. Try these items discussed here, and you will be astounded by how much relaxation you can amass from being on the roads.