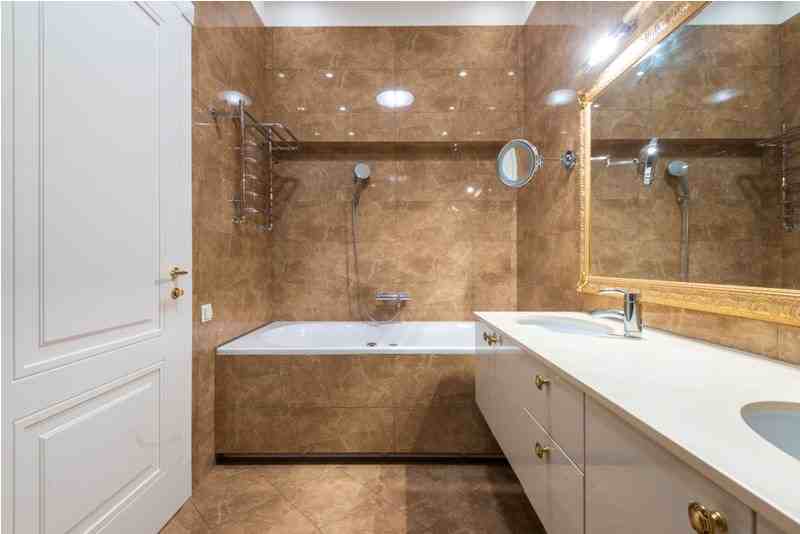 You will experience many things if you have decided to move into a college dorm for your freshman year. You will make a lifelong friend and experience unique dorm life on your campus.
However, one part of the on-campus experience is a communal bathroom, where you might have to be a little cautious.
The communal bathrooms often reveal your peers' bathroom habits like hair clogging up in the drain to improper disposal of used products or other unpleasant and annoying habits.
So how to maintain a pleasant communal bathroom experience?
Here in this post, we have mentioned a few myths about communal bathrooms and some tips to make your sharing bathroom experience better.
Common Myths about communal bathrooms
Here in this section, we have debunked some of the most common myths so you can know the truth about sharing your bathroom.
Myth: Communal bathrooms are very dirty
If you have an open bathroom, you may have a cleaning person who will come daily to clear the communal bathroom. However, communal bathroom manners are to clean it yourself after using the bathroom.
Myth: You will have to walk around naked
Bathrobes will be your best friend! If you plan to move to a dorm and use a communal bathroom, a bathrobe needs to be at the top of your shopping list. You can pick one size larger than your normal wear so you can wrap it around for more coverage.
Myth: There will be fights in the bathroom
During the first few weeks of your every semester, you will have an adjustment period, and nothing will go according to the schedule. But once you notice the right time you want to shower and your roommate's shower habits, everything will go smooth.
Myth: You will be too shy to use it
Although it will be odd initially, you will learn everyone needs to use the bathroom while some spend time doing their hair or makeup. Once you know this, you will feel comfortable.
Did you know that communal bathroom are the best place to make friends or bond over a favourite lipstick or a shampoo that smells so good?
Myth: There are chances that you will fall sick
Germs spread everywhere, even when the cleaning crew has completed the cleaning. All the dorms are the same with or without communal bathrooms. That is why it is important to keep your bathrooms hygienic.
Do not forget to carry some hand soap, wash and avoid touching anything after using the restroom, wear bathroom slippers, and do not share any of your toiletries.
Top 5 tips to make your communal bathroom experience better
Avoid peak hours: One of the simplest things you can do to make using a communal bathroom a little tolerable is knowing the peak and non-peak hours. This way, you can decide if you want to wake up early in the morning and be the first one to use it or wait until the morning rush goes down to shower instead.
Wear non-slip bathroom slippers: Although the communal bathrooms are cleaned daily, it gets a little worse once many people have used them. You might not know what is lying on the shower floor- shampoo, conditioner, soap residue, or any other thing that can be slippery and make you trip and fall. It is also better to invest in non-slip bathroom slippers to avoid any head injury.
Use a shower kit: A shower kit is a must-have if you are using a communal bathroom. It helps ensure you have everything you need from shampoo or a razor and avoid making multiple rounds from your bathroom to your room when you realise you have forgotten something.
Make use of a towel wrap: Are you shy about your body and have to walk from your bathroom to the room? If yes, why not consider getting a towel wrap to make sure your towel holds up easily after the shower or makes it easy to change your clothes. You can buy a towel wrap online or make one by yourself with your basic sewing skills.
Get antibacterial wipes or spray: Although dorm bathrooms are cleaned daily, you might still want to have antibacterial wipes or spray to disinfect your toilet seat or a hand sanitiser when your bathroom runs out of hand soap.
Take away
Undoubtedly, the communal bathroom can be an important part of your college life! You can make friends while brushing your teeth, clean your bathroom by yourself, and do not worry if you are uncomfortable at the start. All you need to do is, get your toiletries sorted: from shower kits to bathrobes.