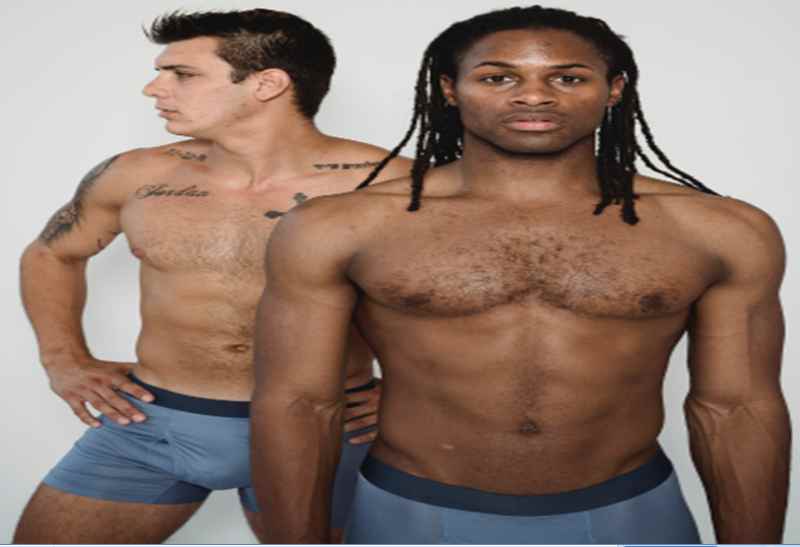 Underwear is one of the most important clothing for men, but buying men's underwear can be a tricky business. It's hard to know what will look good on you with so many brands, cuts, and styles to choose from. If you're new to buying men's undergarments, this guide will help you make an informed decision.
What are the Types of Men Underwear?
Men's underwear is available in several types, but the main categories are briefs, boxers, trunks, and thongs.
Briefs are short and close-fitting men's underwear. The most common briefs for men are used for athletic or sportswear purposes. Some briefs are made to be so form-fitting that they resemble a second skin.
Boxers are a looser-fitting version of briefs and usually come with an elastic waistband.
Trunks generally fall between briefs and boxers. Men's trunks have become a popular choice for many men as they give you a very comfortable feel and the much-needed support and fit.
Thongs are a type of underwear worn from the front and behind. Often, they have a strap that goes across the buttocks or hip huggers.
What Are the Factors to Look for When Buying Men's Underwear?
Type of material
When choosing men's underwear, it is important first to consider the type of material being used. Men's underwear can be made from 100% cotton, polyester, spandex, or a blend of two of these materials.
Cotton feels smooth against your skin and is breathable, making it perfect for warmer weather.
Polyester offers a perfect balance of comfortability, durability, and affordability.
Spandex is great for enhancing the shape of your legs and buttocks.
The key to buying the best men's underwear is to look for quality fabrics and craftsmanship that will keep you feeling comfortable.
Size
After you determine the best material for you, you should look for a brand that offers a wide range of sizes. Some brands even offer sizes to fit everyone from extra small up to extra-large. You should pick a size that is your perfect fit.
Style
There are hundreds, if not thousands, of men's underwear styles. Each style has evolved to better suit the needs of the wearer and the trends and fads of the day. Some men's underwear styles are made to be sexy, and others are designed to be functional. For example, some men's boxers have special material inside that helps reduce odor. Others are designed for sports and have built-in support. Each style offers a unique look and fit, but you should decide what will work for you.
Where Should You Buy Men's Underwear From? (Buying Online vs. Buying In-Store)
You have two main options when it comes to buying men's underwear: online or in-store. Buying in-store is convenient and easy if the store is close to your home. If you go into a shop, you can see what you are getting before you buy it. You get more information about the product from the sales staff in-store. You can even try on your underwear before you buy it. Online underwear stores have become incredibly popular because they allow shoppers to find exactly what they want without having to travel to a physical store. But the truth is, some online shops have a better selection than others, and it's important to know where you should buy men's underwear from. To simplify your search, visit https://www.underarmour.com.sg/en-sg/c/mens/clothing/underwear/ for men's underwear from a reputable brand.
Conclusion
Men's undergarments are designed to provide a foundation layer of clothing and give men a polished look. The clothing is available in many colors, designs, and sizes. Your choice should be based on your personal taste, size, pocket money, and other aspects discussed in this guide.