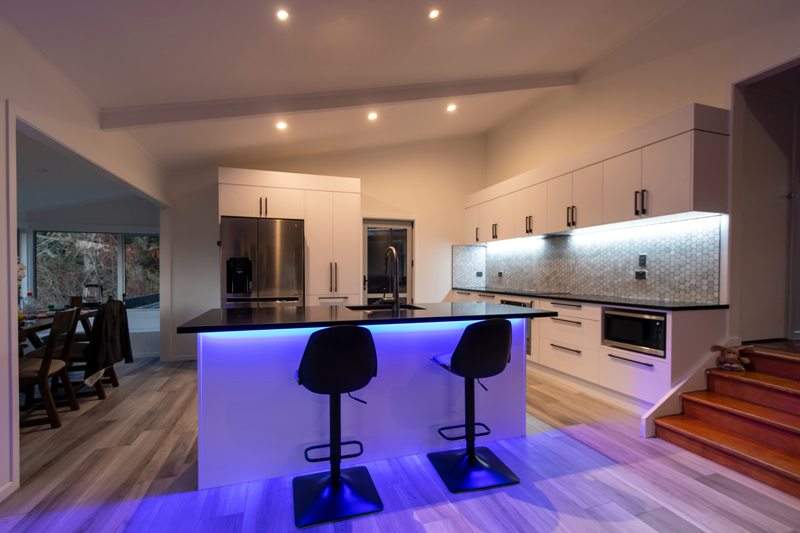 Who doesn't like their homes to be a center of attraction and be used as an example of something beautiful, right? Many people use different decorative pieces outside their homes so that it gets more attractive to the people who are passing by.
It is seen that the demand for led outdoor landscape lighting has increased rapidly as people have started installing the LED landscape option in their homes. However, it's time to know whether the whole LED system is worth installing or not.
What is Landscape Led Lighting?
Landscape LED lighting or garden lighting is the lighting system that is installed outside the area of the house which includes a garden, the façade of the house, lamps, and other areas. The main purpose of this lighting system is to provide safety, give nighttime aesthetics, and for recreational purposes.
The LED outdoor landscape lighting can be used in events too if you have a house-warming party and you want to put a good impression in front of others, then outdoor landscape lighting is one of the best choices you got.
Why LED landscape lighting is a good choice?
Instead of going for halogen bulbs or incandescent lights, LED is a better option because of the following reasons.
If you want your house to look beautiful from the outside, then you have to turn on the light for the whole night. However, if you install halogen bulbs then they will consume more voltage which results in more electricity bills.
On the other hand, LED lights are a bit expensive at the initial stage but when you install them and use them for a long run, then you will realize that it costs less and consume less voltage.
Color temperature plays an important role in outdoor lighting if your color contrast isn't right, then it becomes useless to spend money. For outdoor landscaping, use warm color as it gives a natural glow to the landscape whereas cool color gives an unnatural and sticky appearance.
LED warm lighting gives around 2,700-3,000K which is ideal for outdoor lighting and looks similar to a campfire.
If you are planning to install a lighting system in your garden, then you need to consider heat generation. Light emits heat if they are in the works for a longer time and it could be dangerous for flowers and foliage.
Halogen bulbs and other lights produce an immense amount of heat and no person could touch the lights with bare hands because of the heat. LED, on the other hand, stays cool even after staying on for a longer time. LED lighting is a safer choice for outside lighting.
The outdoor lighting should be energy efficient so that it can save your money and doesn't consume much electricity. That's the main reason people prefer LED instead of other lighting types as LED is energy efficient and helps in saving electricity money.
Conclusion
As you can see why LED is a good option for Outdoor lighting, you can also install them safely by contacting any of the lighting agencies. They will work according to your preference and make sure to use LED lighting only.