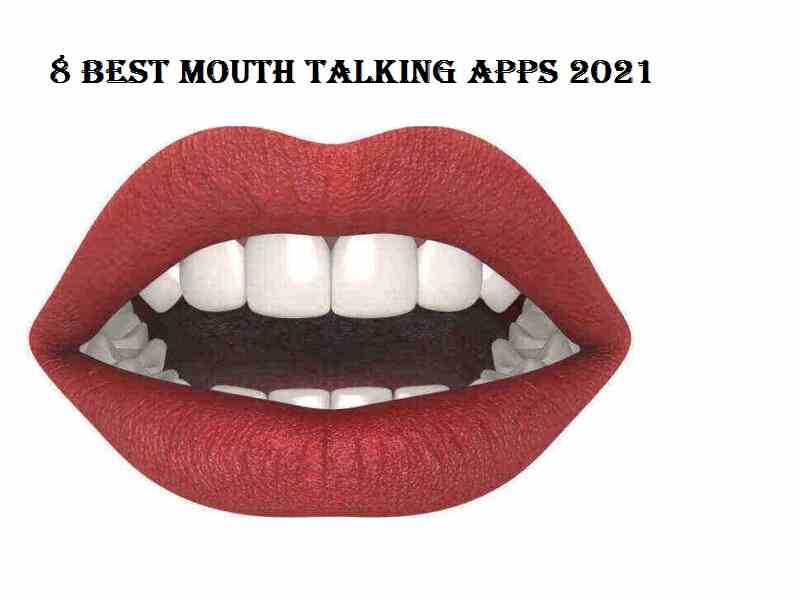 Don't you get exhausted with the same trend of posting photos and videos on social media networks? Do you want to try something new like a mouth talking app?
So what about moving pictures?  Or you can say Mouth talking picture? Sounds interesting, right?
A moving picture is one another way to enjoy the great attention on social media. GIFs are becoming popular among many users.  The static photo with a moving mouth is gaining popularity over the web.
What are mouth talking apps?
Mouth talking app is software with pre-built features. This will allow you to create funny videos to publish on social media that helps you make you and your audience day.  However, each app has its own features and best content.
So, let us study about the best mouth talking apps for Android and iOS. Also, you will get to know how these apps can work with your photos.
The List of 8 Best Mouth Talking Apps 2021 for Android and iOS
By using the following apps you can make the objects easier to move in a funniest way. So, let us find some best recommendations for you.
1. iFunFace- Talking photos and Ecards
If you want to create a simple and funny video, iFunFace is the best mouth talking app for you.  This app will help you create animation effects on static photos. The best thing about the app is you do not need technical skills to use such an app.
It is easy to use by anyone. With the help of in-built features you can create good content and make funny videos to trend on social media. In addition, this app is more than the mouth talking app.
How to use this app?
Take or select the photo from the gallery
Choose the face you want to filter
Add or record your voice. You can change or edit the voice with the app.
Once the video is created you can download it and share it on social media.
Moreover, you can easily edit multiple faces in a photo. You can even change it completely with various features available to you.
2. Face Changer video
If you really want to create funny videos for social media, Face Changer video is the best we would offer you. This app helps you create funny content with static to dynamic pictures. Moreover, this mouth talking app not only changes the lips or eyes, but also changes the other parts of face.
How to use this app?
First select the mouth design you want to change or use in the selected photo.
Now record your voice or choose from the library.
You can check several designs from the library for adding over the object.
You have the option to change your face from thicker to thinner.
When you are done with it, share it on social media.
See how easy this is. So, try this now and create your funny videos online with a funny mouth talking app.
3. SpeakPic
If you are a creator of funny videos by using inanimate pictures then SpeakPic mouth talking app is one you should try to have more fun. If you imagine photos talking, you start feeling it as too funny. Moreover, these things make the photos more expensive than static one.
This mouth talking app uses AI technology for giving the best experience to the user.
How to use this app?
Select the object or picture you want to animate
Add the sound or moving features from the gallery
Save the audio and share it with your friends
4. Lips Mash- Make Photos Talk
If you are good at lipsing, then why not give a try to Lips Mash? This is one of the best mouth talking apps for those who just want to do lipsing by adding hot lips over the face.
Sounds funny? When you do it yourself you will find it awesome. Try this app to know why I have recommended this to you.
How to use this app?
Select the picture you want to edit. Note the picture you are using to ensure the lips of that person are flat.
Once the picture is selected, the lip smash mouth talking app will appear on the screen for contouring.
Now record the audio you want to add on for talking photos.
When done, check the results and save.
The working style is a little simple. This provides you real and entreating results, so you can make funny videos and gain more attention in social media.
5. My Talking Pets- Make your pets speak
If you want your pets to speak then try this out- My Talking Pets mouth talking app.  However, if we predict pets are talking funny things like humans, it sounds cool.
We can say this app is the answer for those who need to know the solution- how pets talk on social media or we can say it in precise manner how to make a mouth move in pets. Here's how you use this app
Choose the best photo of your pet and then this app identifies the facial expression of the pet in the given picture.
You can edit as per yourself for the best results.
When done the next thing you have to do is record the voice and add over the picture.
Add filters for and colors to decorate the content more gracefully.
6. AnyFace
If you are bored by posting photos and videos with the same facial expression then AnyFace can help you try something adventurous. This is also one of the best mouth talking and animation apps for photos. With this, you can easily transform the simple photo into hilarious moments.
How to use this app?
Select the photos and turn them into animated versions by adding more eyes and mouth.
Choose from filters to get most out of the pictures.
Add recorded voices for creating the funniest video.
Check on many features available to you.
When done save the video and share it on social media.
7. Watch Ya Mouth Mouthguard Game
How often will you use a mouth talking app? You will get bored after a few weeks. This is Why Ya Watch Ya Mouth Mouthguard Game is on our list. This app allows you to connect yourself with friends, colleagues, and family.
This allows the users to complete the guess phrases together. Hence, whoever gives the more right answers will be the winner of the game.
It is just like Drum Shiraz. One team will give you words and the other team has to guess. Note the sharpen your ears, the more you will win here.
8. Prankster Mouth Off
If you are searching for something different that offers best value for your efforts, Prankster Mouth off is the app for you. In this, you have to use a phone screen display to create funny videos. It is simple to use, but will add an extra fun dose in your video.
Furthermore, you will find it funny because you have to hold your phone in front of your mouth and talk. This will show like your phone is talking with a big mouth.  For the best use, try it in the dark.
Usually this app is used by parents to gain the attention of children. If they see someone talking with big lips, they are stuck with the person who is talking behind them.
The Bottom Line
So you see the list of best mouth talking apps that would help you come with the best content to post on social media. Choose the best one and start creating the best videos to become an influence of 2021.