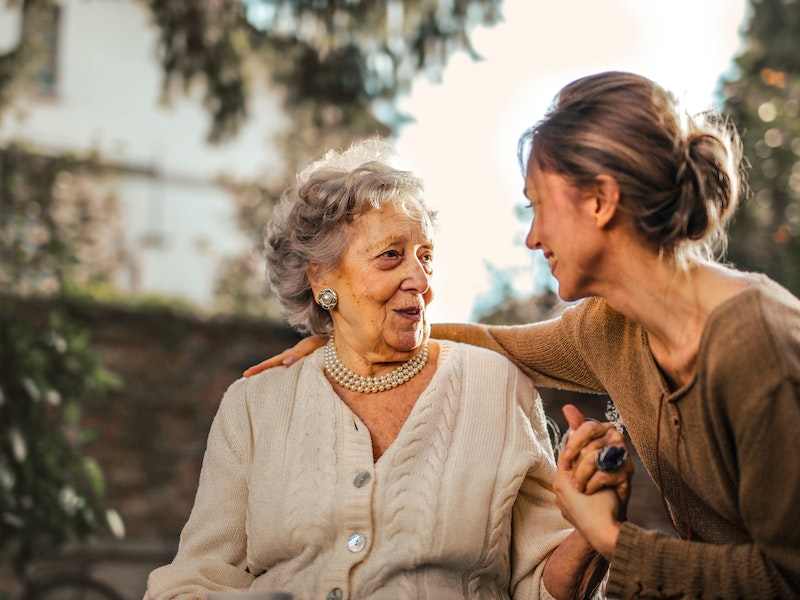 Incontinence is a huge challenge among the elderly that can profoundly impact their health and well-being. Caring for aging parents requires choosing the appropriate incontinence products that provide the necessary care. These critical management tools help them cope with the situation effectively without compromising everyday movement and activities.
But many individuals face inhibitions and refusal from their parents to try on incontinence products, also known as adult diapers. One common reason is that they are uncomfortable and evident even when used under regular clothing, which could affect their pride and confidence. But adult diapers have significantly changed in the past few years.
There are several options for adults to choose from that could impact their attitude toward them. The only important point here is to keep in mind certain key factors while choosing adult diapers for your parents as caregivers. Let us explore these factors to learn more about identifying the perfect incontinence products or diapers.
Choosing Perfect Adult Diapers
1. Reusable Or Disposable Diapers
One basic choice about adult diapers is between disposables and washable ones. Adult diapers are a repeated expense for any caregiver, and extensive features tend to make them expensive. Disposables are generally a good choice for parents during travel as it eliminates the need to wash underwear. They are easy to use and come in different styles to support the individual with utmost comfort.
Moreover, they are also less of a burden on the caregiver as you can simply replace them instead of having to spend time cleaning. But these diapers can become a cost burden over time and are also not sustainable. Washable diapers can be better for the environment and are a relatively breathable choice for the skin. They are also significantly less expensive and durable. But these diapers require regular hygienic and diligent cleaning rituals to ensure safe repeated usage.
Skin care is a critical part of using any incontinence solution. Apart from changing promptly, it is critical to clean and dry private areas to avoid problems like adult diaper rash, infections, and sores. Remember to check the material used in the product and understand how well they tuck away moisture to prevent discomfort.
2. Absorbency Levels
The best method to choose an effective incontinence brief for elders is to determine how absorbent the product needs to be. This way, you can explore products that provide the perfect balance of comfort and absorption for appropriate care.
If the requirements are for light leakage, thin pads may be the best choice. These are easy to add to existing undergarments and are pretty comfortable to wear daily. In case of a complete lack of urine control, you may require products with high absorption, typically in briefs or thick pads. More oversized products are the best choice for overnight use to avoid leakages. Absorption levels also vary from brand to brand. So be careful while switching between brands to avoid accidental leakage.
It is also essential to understand if the product is intended for urinary incontinence only or should extend to help with bowel incontinence. In this case, the absorbance levels typically need to be higher, and the style of the diapers also needs to offer extensive coverage for better support. A common mistake by caregivers is using sanitary napkins for females as incontinence products. While it might seem like a good choice, the product may not support the problem, which could increasingly become a challenge.
3. Style
Adult diapers can be pull-ups or fastenable diapers. Pull-ups offer maximum coverage and are an excellent choice for mobile individuals. They look and feel like regular underwear and can be lowered easily during trips to the bathroom.
Another style contains tabs on both sides of the product that is easy to open and close. While this is easy to wear without bending down, it can restrict movement.
4. Size
Purchasing the correct size of diapers for your parents is essential to provide maximum comfort and safety from leakage. Typically, measurements may vary between brands as well. So, measure the waist and thighs and match against the label to get the correct diaper size.
Pant size is not an appropriate measurement for diaper size. So, avoid assuming such measurements as they could feel loose and increase the chances of leakage. Measure the belly button around the waist and the widest part of the hip. Use the values to find the closest diaper sizes.

Bariatric briefs are the best options for plus-sized adults as they come in sizes larger than typical waist measurements. They are also quite stretchy and contain appropriate anti-leak cuffs for the optimal experience.
5. Pricing
Adult diapers are an expensive investment. But it can make taking care of elders slightly easier. Make sure to look into manufacturer discounts, sales, and other promotional events in the year where you can stock up. But be careful not to invest in low-quality products as it could have immense implications for the overall hygiene of using incontinence products.
Conclusion
Making the right choice of incontinence products is necessary as a primary caregiver for your aging parents. Identifying appropriate products in size, absorbance, style, and pricing is crucial to continue providing the utmost care. So make sure to explore the abundant options in the market using the information given to make the best choice every time.