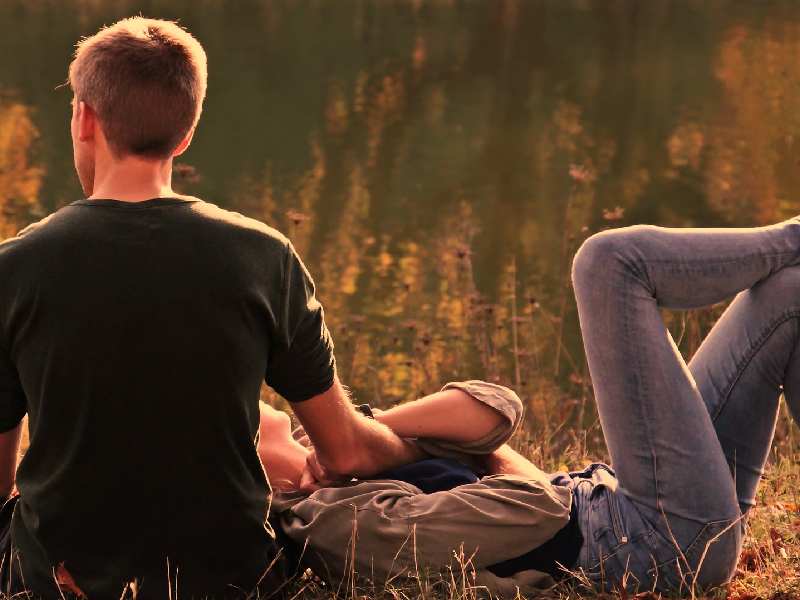 Having a date night is a great way to reconnect with your partner. You get to spend quality time away from work and distractions from other obligations. Yet, it is not always straightforward to get time from your busy schedule to hang out as a couple. On most occasions, you are usually too tired by the time it's the weekend to dress and go out.
The outside scene may not be your thing anymore. Dressing up, dealing with traffic, and finding the right spot to make reservations can be dreadful. You may also not want to dine amongst other people after a long week when you want to unwind. If that is the case, you can save money and energy by hosting a dinner date in your backyard. This article will walk you through hosting the perfect date in your backyard. Below are steps to turn your outdoor space into the perfect area for your dining needs.
1. Plan Your Meal
The meal you have is the most crucial aspect of your dinner date. You can use the opportunity to showcase your culinary chops while making something special for your lover. You can make the whole experience a date by getting groceries together and preparing and cooking the meal. Contact a caterer or order from a nearby restaurant if a relaxing experience is what you crave. It would also be good to accompany your meal with wine, a cocktail, or beer.
Save time by breading or marinating meat beforehand if you are going to a barbeque. A drop in grill is also an added advantage, as it makes the setup easier. Additionally, go for pasta that is easy to eat, and take it easy on strong spices. Don't forget to use basil, oysters, asparagus, and almond, as they are excellent aphrodisiac ingredients to spice up your romance.
2. Make a Schedule
A date night is not something that happens out of nowhere. You must make a schedule to ensure things fall in place if you have kids and jobs. Plan and agree on the day. You can come out of work early and have someone to see the kids off to bed.
3. Set up a Proper Table
A proper setup will go a long way in making the dinner date memorable. Start by dressing the table with a clean tablecloth and placing a small bouquet in a case. The flowers will be necessary for a colorful centerpiece. Also, don't forget the silverware and dishes. Finally, cloth napkins will add fanciness to your dining experience.
4. Set a Romantic Mood
The idea of having a dinner date is to spice up the romance in the relationship. Make sure you turn off the main light and light the outside with candles, decorative strings, or lamps. Play instrumental music in the background from a stereo or any applicable device. Set a floor bed with picnic-style fluffy pillows and soft blankets in the grass. These will be of much importance while you stargaze and enjoy dessert.
5. Dress Up
You most likely spend your time at home in pajamas. However, it would be best to ditch those baggy duds during the date and dress nicely. Ensure you dress just like you would have dressed if you had dinner in a restaurant. Dressing well will go a long way in showing you are making an effort and making the occasion feel more special.
6. Limit Distractions
It would be best to ensure no distractions during the dinner date. The idea of the date is to spice up your romance life and ensure you are catching up on essential issues. So, any distraction could be detrimental to the purpose of the date. It could turn off the romance and make the experience mundane.
Ensure the kids have rested in bed. Keep your phones and other electronic devices away from the date. Also, since you are in your backyard, ensure you put away all the maintenance tools or other items that will remind you of pending work.
7. Don't Forget the Dessert
Your dinner date is not romantic enough if there is no delectable dessert. You can choose to skip the main dinner and have a candlelit dessert as the surprise main course. Go for fancy truffles to go with your champagne or wine. Also, set out toppings for your ice cream sundae.
8. Don't Stress
Your date night can be simple and still bring out the best experience. You do not have to go overboard with a big production. The main focus should be getting to spend quality time together. You can order a simple meal, throw a blanket on the grass, or even watch a movie on your laptop. This is not to say you should not make any effort. Just work according to your circumstances and use what you have.
Wrapping Up
It would be in your best interest to ensure you have occasional dates with your partner. You don't have to go to a fancy restaurant for your date. A good backyard dinner date is equally good or even better. It is a great way of ensuring the romance in the relationship is not dying.
Follow the above prompts to have a great time with your partner. Remember, plan to ensure everything falls into place. The last thing you want is a failed attempt at a backyard dinner date.