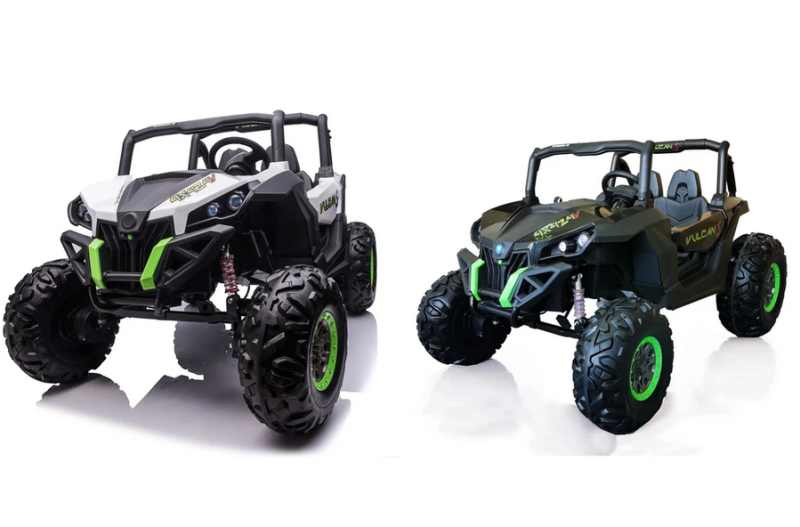 Is your child pestering you all the time to drive an electric toy car? Well, the best thing you could do is buy Kids electric cars for them. Electric cars have been taking the UK market by storm, its an innovative toy that allows kids to have fun and enjoy the fantastic ride of the car without any hassle.
Electric cars are not only helping to give your child independence to play but build strong skills of driving from an early age. With kids ride in cars, it indeed brings a big smile to their face and a lot of happiness. These cars are one of the better ways to learn, play, and have fun together.
You will find lots of offers on kids cars all over the internet, however, five more reasons push you to buy an electric car for your kid. So, without further ado, let's see!
5 Top Reasons You Should Buy An Electric Car for Your Kids
   1. It develops strong Motor driving skills.
When your kid gets his favourite toy, the electric car, he or she will enjoy the great fun that it brings. And at the same moment, they are also developing strong motor skills as he gets more aware of the surroundings and learn the basic driving technique.
Electric cars for kids are designed to give a real look and feel. This is why it has become prevalent among kids. Moreover, Electric cars include numerous features especially latched doors, steering wheels, etc. Besides, when children drive this car, they look happy and confident about their personality.
With that said, when you give a car to your kid, they indeed learns how to drive and how to pass hurdles. In a nutshell, this helps children know the whole concept of cars.
   2. It encourages them to play outdoors
With the advancement of technology, most kids play mobile phone games that mainly negatively impact their mental development. However, with electric motor cars, kids can stop using their phones and enjoy the cool ride outside.
Thanks to its makers, it made it possible for newbie parents to involve their children in physical activities instead of always staying in the house.
Additionally, it helps to keep them active and motivated. Moreover, electric cars require physical strength and presence of mind that help kids drive a car, and you should make it a considerable advantage. You can choose from foot to floor rise cars, peddle, or electric steering ones.
   3. Increases the sense of Autonomy
In the developing age, your kid must develop important skills, especially independence. You know that kids are primarily dependent on their parents, but your kids can become independent ultimately with such brilliant activities.
Buying and gifting electric cars to kids are most relevant and make your kid self-reliant. Obviously, when they take out their beautiful car on the road, they become more active about their surroundings and improve their skills to overcome the issues quickly.
With that, they will enjoy the sense of accomplishment, feel confident, and come up with a strong personality.
   4. No risk
One of the best features of buying electric cars for kids is they are safe. They will provide a superb experience without having any issues with safety. For parents, safety is the primary concern while buying toys for their kids.
However, electric cars are highly-manufactured with the best material, which is super safe and exclusive. Moreover, it has in-built features and offers a remote-control system, including safety belts, locking doors, and much more.
If you want to ensure your child's safety, check with the seller and find the details. However, when your kid is driving, ensure he wears the provided safety belt to avoid any safety issues.
   5. Build your child's brain
 Children are precise with their thoughts, and they are often called creative if they get freedom. With the use of an electric car, children will go on the road that encourages their fantasies and give you the belief that they will indeed create their own world of adventure.
Whether they want to run a car on fields or they wish on the hills, riding an electric car will give your kid a flow of creativity. Despite this, kids' electric cars help develop critical thinking abilities at an early age that further help them in their future.
The Bottom Line
So are you convinced to buy an electric car for kids? Well, definitely! Electric cars can offer independence to play and develop strong thinking skills that make them better in the competitive world. However, safety should be checked when giving the electric car to your kids.