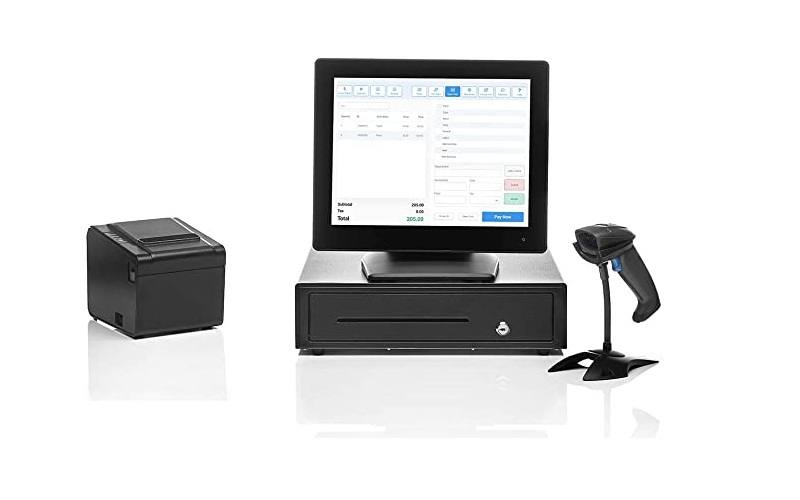 With the advancement in technology, the traditional cash-on-counter sale method has taken a back seat. As you move on from your nearest shop to a big shopping mall you find a point-of-sale (POS) system taking the charge. Well, POS is nothing rocket science but the system that makes you pay the bills on the counter for your purchase by the swapping of your credit or debit card.
The rise of POS is a result of the growth of digital transactions and the need to make the experience of customers hassle-free. It's obvious that you would like to pay the bills quickly via a swipe rather than counting the cash and then asking for change all the time. Point of sale financing is an effective method that has allowed retail businesses (and other such businesses) to utilize technology to their benefit.
Opting for point-of-sale financing for business purposes has become a common thing. The trend that began with big supermarkets and malls has made penetration to reach your local grocery shop as well. Now, if you have the thought of adopting a point of sale financing for your business then here is everything you should know.
What Exactly Is POS?
First thing first, you should have an idea of what POS is before going to choose. While you might have got an idea from the discussion above let us just give you a more formal and simple explanation of the same. A point of sale system or POS is a combination of software and hardware devices that allows you to manage your customer transactions. Further, it helps you to keep track of your sales, revenue, inventory, invoicing, etc among other things.
Having talked about the system it's time we shall get to the main business. That is how to choose a point of sale system for your business.
Check The Needs
While going to choose a POS it's important for you to understand the needs of your business. That is whether you are a new venture, a small business, or someone with an established presence. In all these cases your needs would be different. As a new venture you would not like to invest in a sophisticated POS setup and a basic one would do which you can further expand based on your business volume.
As a small business, you would be needing a dedicated POS with some important features like invoicing, sales tracking, etc but not everything in the bucket. While an established business would like to have a more sophisticated and more advanced POS system to meet the needs of its transaction value.
Costing And Budget
Here comes the important part, your budget. There is a fixed budget around which you want to operate and that's understandable. You have to take the assessment of the overall setting up cost, running cost, and maintenance cost of the system before making a choice. Here, going for a POS system that has a high initial setting cost but low running and maintenance cost is better than the one that has a low upfront cost but is high on maintenance and running.
Customizable
Business needs and technology are changing day by day. Here adaptability becomes a key. To get that adaptability you need a POS system that is open to customization as and when required. A static or more rigid kind of POS that works on a fixed pattern is something you should not keep as a first preference. Rather look for a system that offers you the freedom to make customization to adjust to the changes on your own (most preferably) without asking for external help.
Server Or Cloud
Modern-day technology is more about cloud computing and cloud storage. However, at present both the cloud-based POS systems and the local server-based ones are available. The cloud one is an obvious go-to option as it offers easy anywhere, anytime access to the data, unlike the server-based one which has to connect to the server and get the data. Again here the choice varies based on your business needs, budget, and willingness to opt for the latest trend or keep going with the old one. Generally speaking, the cloud-based ones are witnessing more takers due to the flexibility it offers.
Mobility Factor
Mobility is a crucial factor while deciding on a POS system. Small businesses like to go for the Mobile-POS or what we call the m-POS systems. For businesses that have a temporary period of high retail transactions followed by a slow down, mobility is an important factor. The reason is clear that they don't want the POS to be up and running all time but when they face the peak of the work. Thus, consider the m-POS option if your business needs are like that.
Inventory Support
Inventory management is a time taking and tiring process. Thanks to the POS systems that simplify these tasks. For businesses that operate multiple outlets or have high transaction volumes day in day out the inventory tracking task is important. The POS allows you to manage the stocks, place an order, re-stock, set reminders, etc to keep a check on the inventory. Thus, apart from facilitating transactions, it streamlines your inventory as well.
Customer Support
Another very important thing is the customer support system of the POS you are purchasing. A quick response customer support system is what you should look for as in case you are stuck you would need fast resolution so that business is not affected. Here you can check for the service records or reviews of the POS system providers before making a call.
Conclusion
Point of sale financing is modern-day reality or what we say is a new normal in the business world. It's not a very fancy or out-of-pocket expenditure but a necessity as we throughout our discussion. Adaptability is the key to growth and businesses who want to grow rely on POS to make things simplified and organized. We hope the things we discussed would come in handy as you go on to choose a POS  for your business.