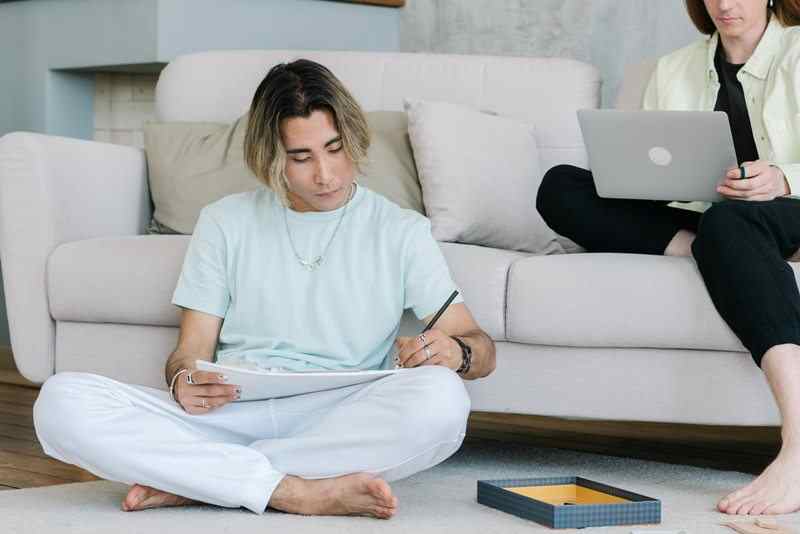 Work from home after the Covid era is the trendiest phase that has encouraged a lot of people to learn a new skill and start making videos for their own home based business without spending a fortune. We know that it's not feasible for everyone as a home based business can be a little intimidating initially as you have tons of choices to decide. But if you want to take a leap of faith, you can turn your own home into a small workshop or side office by saving up on renting a new place.
Some home based business ideas do not require an initial investment or might require an investment you can easily afford. Our article will share some of the most popular home business ideas you can start your own business today. Let's get started!
Top Home Based Business Ideas To Generate High-End Revenue
Coming to the list of the business ideas, we would like to share that there are many other businesses that you can start, but here are some of the famous and profitable home based business ideas:
1. Become A Virtual Assistant:
If you are good at managerial tasks and love to update the schedule daily, becoming a virtual assistant can be highly profitable. They put all the functions in the process without any clumsy management for a smooth working process. You can work for small business owners and as an online manager for big companies. Both will be fruitful.
You can provide your services from a remote location by answering their email accounts, handling social accounts, scheduling online meetings, taking calls, making travel arrangements, etc.
2. Own A Ecommerce Store:
Starting an online eCommerce store is the most trendy home business idea. You can create your product selling store, purchase the existing platform from any seller or try wholesale selling.
You need to have your online store and start selling products for business in bulk or one product at a time for making profits. There are lots of online stores these days. It can be clothing, kitchen supplies, groceries, shoes, etc.
You need to determine which eCommerce you want to create which has a massive buying audience.
3. Dropshipping:
Dropshipping is more like affiliate marketing. It gives you freedom from all the physical inventory, packing, and shipping of products. You need to promote a product, and the sale will initiate the deal when the customer places the order.
You will earn money on every product as much as a commission fee. You can create your hypothetical store to sell the products of other sellers or can use any other social media platform to encourage people to buy from you.
4. Selling NFTs:
Non Fungible Tokens are one of the most popular home-based business ways. If you have the skills of an artist, then you can surely make plenty of money as other artists do. You need to gather your community on different social platforms or create different figure paintings that you can sell online as NFTs.
But before starting this business, you need to learn about cryptocurrency and blockchain technology.
5. Sell Homemade Items:
If you have a unique skill of making crafts, you can create your own products to sell on different product markets, such as Amazon and Etsy, which are the most influential places for home sellers. Otherwise, you can create your marketplace to deliver the products from your home.
6. Become Tutor Online:
Now coming to teaching skills, many of you might be masters of their skills like language instructor, competitive exams coach, therapy teacher, or many more. Maybe you don't know that your skill can be the beginning of a new home business idea. You can learn and coach your students through online sessions to become an online tutor and make money.
7. Sell Your Services And Products:
Selling digital products is also a home-based business idea for your startup. You can create your own ebooks, courses, videos, graphics, illustrations, and many more to deliver your products to the required companies.
You can be a digital marketer, graphic designer, web designer, or many more to sell your digital services to other startups and big companies as a freelancer to make money.
8. Start Your Own Blog:
Blogging is one of the most popular home business ideas for most people who like to earn from their side hustle. You can choose your niche for the blog and build a target community that you can use as an opportunity to market products or services of different other businesses.
Many other businesses will contact you to try their products and services so that you can share your opinion on your blog.
9. Resale Business From Home:
These days the resale business is also trending. In this business, you need to create a platform where people will add their used products so that the people who find them beneficial can purchase them from your platform. You don't need to maintain any inventory, shipping, or packing.
FAQs
What business can I start for myself?
Daycare, blogging, social media influencer, freelance writing, eCommerce store, start making crafts, online event planning, or many more are the businesses you can start on your own without spending a lot of money.
What is the best business for a woman to start?
There are lots of options for women to start their businesses. You can choose event planning, virtual assistant, craft making, online teaching classes, bookkeeping, daycare, blogging, copywriting, etc.
Conclusion
To summarize, you can start with plenty of ideas as we have only picked up the popular one or a few of them to share the power of home based business ideas with you. The most important tip is to always follow your passion and interest before starting a business, as moving forward will require a lot of them. If you have any different ideas in your mind, you can share them with us in the comment section.
Read Also: Which Are The Most Essential Business Plan Elements For Business?